Dental Implant Second Opinions
"Don't trust just any dental practice with your implant treatment. At Good Samaritan Dental Implants in West Palm Beach, Florida, our experienced team offers a complimentary second opinion to ensure you are making the best decision for your smile. Our top-performing implant treatments, combined with our commitment to patient care, make us the premier choice for dental implant services in West Palm Beach. Schedule your appointment today and see the Good Samaritan Dental Implants difference!"
Request Your Appointment Today
Financing is Available! Request a Free Consultation Today!
DENTAL IMPLANT SECOND OPINIONS
Dental implants are an expensive investment in your health. Getting a second opinion is a wise choice when seeking the finest dental implant care available. Contact us today for a complimentary second opinion from one of West Palm Beach's leading dental implant professionals.
Complimentary Dental Implant Appointment For New Patients
Getting an experienced oral surgeon who takes the time to learn your personal health history before prescribing treatment is essential. This is why Dr. Andrew Slavin provides a second opinion to patients who have recent X-rays and want the experience and technology provided by the Good Samaritan Dental Implant Institute.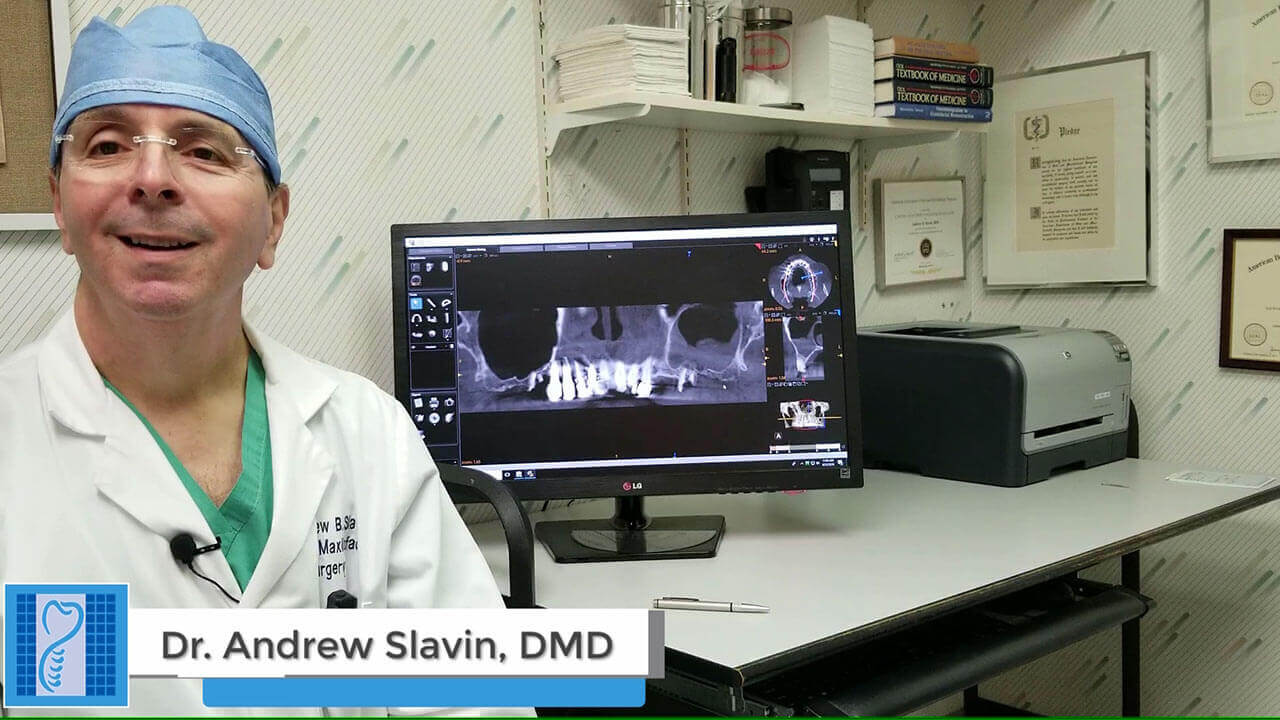 Examples of Second Opinions
In this example, Dr. Slaving detected a sinus infection that had to be treated before moving forward with dental implants.
An Important Discovery Was Made…
Here, Dr. Slavin detected a narrow placement area for a dental implant with the CAT Scan system and recommended braces for short amount of time to widen the placement area.
You are on your way to discovering precisely the best way to move forward. Following these three steps will allow you the peace of mind you need for this very important investment into your health and hapiness.
Fill Out Form
Fill out the easy form today and you will be contacted within 24 hours by our friendly staff to facilitate your second opinion.
Receive Second Opinion
You can bring your x-rays to your appointment or simply send them to Dr. Slavin without an office visit. Dr. Slavin's office can provide x-rays for a fee if you have none.
Say Goodbye to Missing Teeth
With your second opinion you can make an informed decision as to how to proceed with your oral health. 
You are just 3 simple steps away from feeling better about your smile.
Dr. Andrew Slavin, DMD has over 25 years of experience
Personalized Dental Implant Care Is The Goal Of Dr. Andrew Slavin
The Comfort and Care Your Expect
From the replacement of single or multiple teeth to jaw augmentation for dental implant placement, the goal of Dr. Slavin is to restore optimal dental health for all of his patients, with state-of-the-art facilities in an environment that is comfortable and convenient.
25 Years of Extensive Experience
Dr. Slavin has extensive experience with more than 25 years as a practicing physician. He is also Board Certified by the American Board of Oral & Maxillofacial Surgery; a distinction he has been re-certified for twice.
He also has extensive experience in dental implant reconstruction and bone augmentation techniques. He is committed to bringing you today's advanced technology provided with the personal attention you deserve because your care is our first priority.
Dr. Slavin's experience not only includes dental implant reconstruction and bone augmentation techniques, but he has also worked with many of the world's leading authorities in bone grafting and implant technology, including Dr. P.I. Branemark of the noted Branemark Clinic in Sweden.
Chief of Oral and Maxillofacial Surgery at Good Samaritan Medical Center
He is now Chief of Oral and Maxillofacial Surgery at Good Samaritan Medical Center where he uses his finely honed techniques to help all those who require the expertise which can only be provided by a surgeon with Dr. Slavin's vast experience.
Dr. Slavin discovered his passion for the art of Maxillofacial Surgery after completing his residency in Oral and Maxillofacial surgery under the guidance of the prestigious faculty at Jackson Memorial Hospital in Miami.
A Commitment To Ongoing Training And Technology
Training is a critical component to consider when selecting the right surgeon for your needs.  Up-to-date training and board certification show Dr. Slavin's commitment to constantly evolving his practice in accordance with the latest medical and dental breakthroughs, thus ensuring the best possible care for his patients!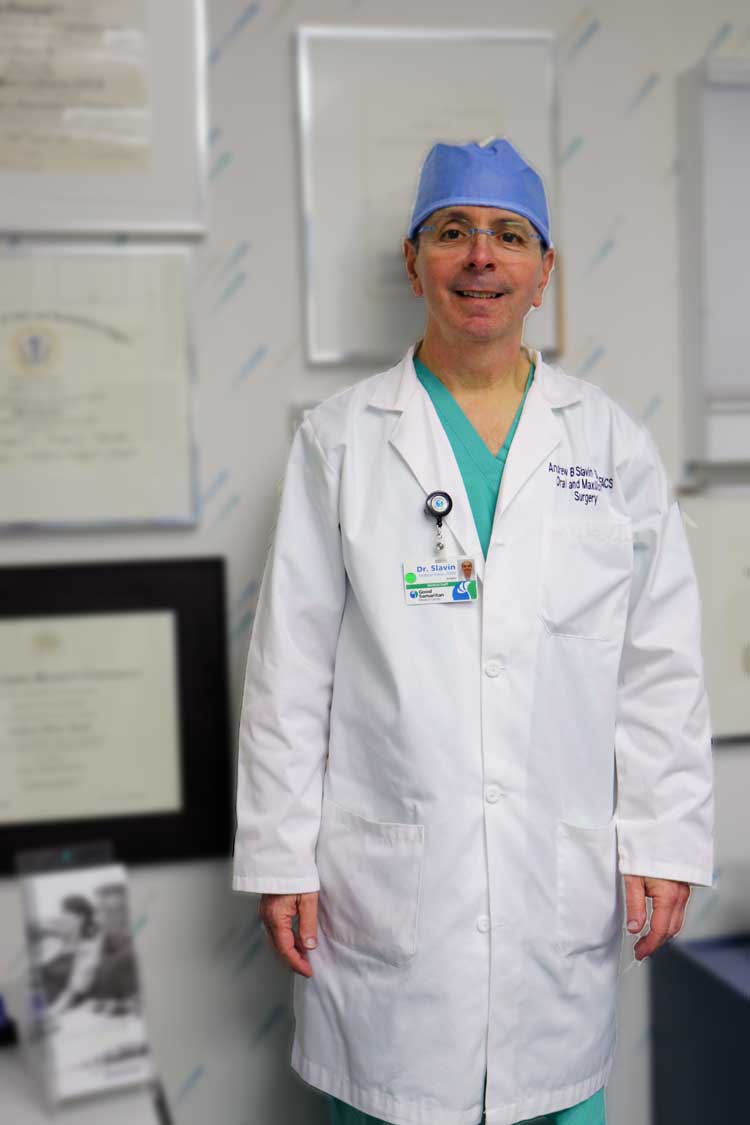 Dealing with missing teeth can be a thing of the past. Don't wait! Get a second opinion today from a dental implant professional that cares with over 25 years of experience helping folks just like you.
Don't Wait! Fill Out the Form to Get Your Second Opinion
If you prefer to call instead, your second opinion can be scheduled by calling…