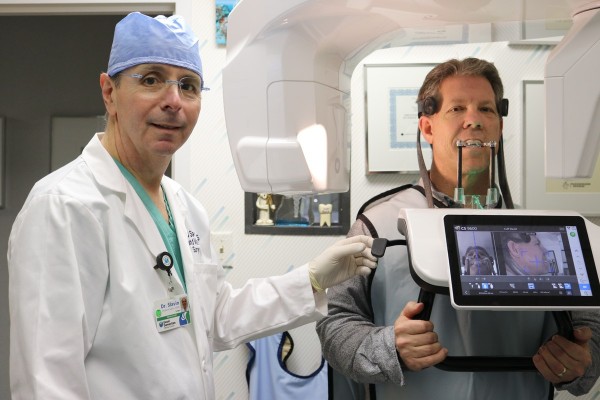 How does the Carestream 9600 help dental implant procedures?
Dental Implants and the Carestream 9600
Today we will be talking about an exciting new machine that we just obtained here at the Institute a month ago. Our new Carestream 9600 imaging system, only the third installed in the United States, is a very high tech, cutting-edge imaging system that allows us to really analyze the facial structures, the teeth, implant possibilities, and bone structure in the face and mouth.
Carestream 9600 Capabilities
By combining the power of focused-field 3D and cutting-edge panoramic imaging, our new Carestream 9600 imaging system now makes it easier than ever to diagnose a variety of issues that before would be more difficult to see. Thanks to this new technology we are able to take more accurate scans on the first try, therefore reducing the risk of retakes and saving time. As a result, our patients receive more timely and precise care.
This new groundbreaking technology enables new levels of image quality, usability and, ultimately, precise diagnostic capabilities. The system features intelligent innovations and automated workflows to ensure reliable patient positioning and reproducible image quality.
As the most advanced CBCT unit in its category, the 9600 features multiple advances that enable us here at Good Samaritan to achieve high-quality and reproducible images. This new level of automation and simplicity in dental and maxillofacial imaging makes the diagnosis process for our patients much more comfortable and timely.
Constantly Improving Patient Care
Here at the Good Samaritan Dental Implant Institute, we pride ourselves in having the highest quality patient experience and care possible. The addition of the Carestream CS 9600 is just the latest development in our ever-improving plan to make dental care the most enjoyable and effective it possibly can be for our patients.